Welcome to Den Sociale Retshjælps Fond
Vi yder på trin 1 gratis juridisk rådgivning til alle borgere i hele landet uafhængig af indkomst. På trin 2 og 3 yder vi rådgivning til borgere under indtægtsgrænsen for fri proces. Indtægtsgrænsen for fri proces er i 2023 på 358.000 kr. om året før skat for enlige (ca. 29.830 kr. pr. måned) og 455.000 kr. for par (37.920 kr. pr. måned – tilsammen) – hertil tilføjes 62.000 kr. for hvert hjemmeboende barn (ca. 5.160 kr. pr. måned).
We can help with many different legal issues in various areas, including social law problems, such as single and ongoing benefits, child allowance, child allowance and free space as well as the conditions for this. Concerning housing law issues such as moving in and moving out, postponement, forced auction, moving settlements as well as complaints to the landlord and advice on the possibility of taking a case to the Rent Board or the Housing Court. Family life such as marriage, cohabitation, separation, divorce, custody, visitation, placement and child support. Overall questions about wills and inheritance as well consumer law eg the rights and options for action that the Purchase Act gives a consumer, and the obligations the Purchase Act imposes on the seller. In addition, guidance on the possibility of bringing cases before the Consumer Complaints Board and the Consumer Ombudsman. Foreigners law such as Danish citizenship and family reunification, as well as appeals against government decisions. We are also very happy to help with cases that fall outside these legal areas, so contact us finally, if you are in doubt we can help with your case. Click here for more info.
Uniform, transparent and qualified advice
Since 2008, the Social Legal Aid Foundation has been subject to internal guidelines for the advice we provide - be it by telephone, in writing, in person, online or outreach. These help to ensure a qualified and uniform advisory effort, set the standard for legal advice and they specify the parameters on which we would like to be measured. Since 2011, all our employees have been subject to ethical rules that serve the same function as the previous guidelines. The purpose of the ethical rules and good advisory practice in a broader perspective is to ensure our as well as the citizen's personal integrity. Read more about the ethical rules here.
We offer advice by phone, letter, email or physical attendance. In the specific cases, however, we will, depending on the scope, nature and geographical circumstances of the case, assess whether personal attendance is necessary or whether the advice can be provided via remote communication. If your case falls outside our areas of competence, we will of course help you refer you to the right place. The most important thing for us is that you get the competent advice you need.
There are a number of cases for which you can not normally get help from the Social Legal Aid Fund. For example, we do not prepare documents for the purchase and sale of real estate or wills, cohabitation contracts, marriage contracts, promissory notes and as a legal aid organization, we also do not conduct lawsuits in the City Court. In addition, there may also be limitations in relation to the extent we can help, as we as a legal aid organization are subject to excutive Order on Subsidies to Legal Aid Offices and Law Firms. If you have a problem that could lead to a lawsuit, we may be able to help you clarify questions about this and ultimately put you in touch with a lawyer who can help you. If you need a lawyer, we can refer you www.advokatsamfundet.dk, where one can search for lawyers. You must expect to cover the costs of litigation yourself, unless you have legal aid insurance or are entitled to a free trial. The detailed rules for this, we can guide you through, so do not hesitate to contact us if you have any questions.
Regardless of whether we can be helpful to you or not, you at dinretshjaelp.dk can always find help-for-self-help within the typical legal issues we encounter in our legal aid work, which may be able to help you further. In addition, you can find legal aid organizations, legal guards, useful links etc. The most important thing for us is that you find the help you need and, as far as possible, get answers to your questions.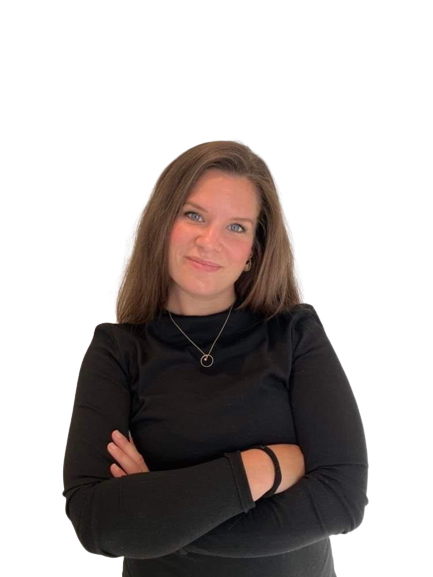 Læs med, når DSRF tager dig med ind bag murene på vores organisation og fortæller om en verden, som ikke mange kender til, hvor frivillige løfter store opgaver og løser store sociale problemer. I denne udgave sætter vi fokus på frivillighed, gældsrådgivning, samarbejder i kriminalforsorgen samt nyeste lovgivning på området. Tryk på billedet, for at læse med, hvis du vil være klogere på DSRFs arbejde, og hvordan du selv kan blive en del af indsatsen.
Become a volunteer or intern
We can always use more hands. It makes no difference whether you are a student, at work, job seeker or retired. Just you want to make a difference either as a consultant or in the underlying tasks and projects. If you are going to do an internship as part of your education, the Social Legal Aid Foundation is an obvious place to get good, practical experience and a very valuable internship on the CV.